Scrypt.CC ouch! I personally lost !! no bueno!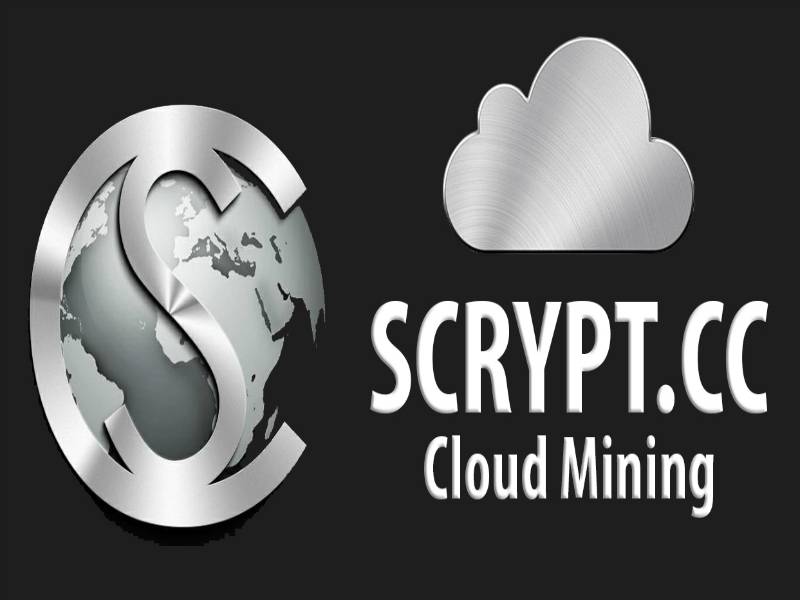 (image courtesy: http://insidebitcoins.com/ )
Hello Everyone! Happy With all the exciting Price increases in Bitcoin? Me Too! So much So- I started to log into my existing Cloud Mining sites.
Cex.io — Happy! To see a 94.62$ USD Increase in my BTC – smiles all around!
then went to login Scrypt.cc. WOW! No Bueno!
After repeated attempts to login failed, I Yahoo' searched it and This article Blew my Mind!
I went through the hack attempt in June with no loss as described in the article. I invested about 25$USD more from my Cex.IO, at that time in June.
Read the Scrypt.cc's news of the hack and felt great that they went to such extreme to protect thier clients.
I then turned on autoreinvest. to bring my estimated daily earnings to close to 5$USD.
And then I forgot about it.
Lost around 3300 MHS = 128.00$ USD @ Scrypt.cc
Lost 50$ USD Dogecoin from the Hack back in Spring.
Seems the scrypt coins are the hackers target as security for Bitcoin is pretty strong, on reputable sites.
This article is from August. And it makes me wish i would have been a little more paranoid about my investment.
Here is a <Snip> from InsideBitcoins.com
http://insidebitcoins.com/news/cloud-mining-provider-scrypt-cc-drains-bitcoin-from-user-balances/34500
Cloud mining services do not have the best of reputations in the world of Bitcoin and virtual currency. Most of these cloud mining companies have been struggling to make ends meet, which can be partially blamed on the low Bitcoin price. On the other hand, there have been quite a few cloud mining services who have turned out to be Ponzi schemes. It looks like Scrypt.cc has deliberately made some wrong moves to defraud customers in the past few days.
Also read: XScrypt Cloud Mining Provider Shows True Ponzi Colors?
Disclaimer: The views expressed are those of the author and not necessarily those of Bitcoinist.
Scrypt.cc – Recovering From a Hack and Loss of 3,500 BTC

Most people were not surprised when Scrypt.ccannounced their platform got hacked a few months ago. Cloud mining companies attract a lot of attention from investors, but also from hackers and people with less than honorable intentions. With the platform keeping a large portion of funds in their hot wallet, it was only a matter of time until somebody tried to hack Scrypt.cc.
Push came to shove in June of 2015 when the announcement was made regarding a breach of the Scrypt.cc hot wallet. Nearly 3,500 Bitcoins, nearly all of which belonged to the company itself. All in all, very little customer funds was missing, which came as a bit of a surprise. Then again, storing such a large amount of non-refundable funds in a wallet that is connected to the internet at all times, might not have been the smartest business decision.
However, the Scrypt.cc customers were affected in a harsh way because of this stolen funds. Mining earnings were reduced by as much as 80% for an extended period, which would allow Scrypt.cc to recoup some of their losses as well. Rather than chalking up the hack as a loss, the cloud mining platform owners decided to take funds from paying customers to fill up their own pockets again.
With mining earnings reduced by such a large amount, most Scrypt.cc users started selling off their cloud mining power and recoup any amount of funds they could. Doing so led to a crash of the price per kh/s, nearly crashing the entire market. This was to be expected, of course, as there was no sign of improvement in terms of mining earnings.
To this very day, the mining earnings are still drastically reduced, to great chagrin of the Scrypt.cc users. But that is not the worst part, as it seems like the platform owners have taken matters into their own hands by draining customer balances in exchange for nearly worthless mining hashpower. Hardly any of the Scrypt.cc customers have noticed this up until now, even though the draining of Bitcoin balances started as early as a few days ago.
<endSnip,-
Read More here –>http://insidebitcoins.com/news/cloud-mining-provider-scrypt-cc-drains-bitcoin-from-user-balances/34500
(Visited 82 times, 1 visits today)